Sunbird Cleaning Services cleans hundreds of air ducts a year. The simple truth is that it could largely increase that number if it took every job that came its way. But that's not the way that Sunbird Cleaning Services does things. If your air duct doesn't really need cleaning, they'll tell you straight away.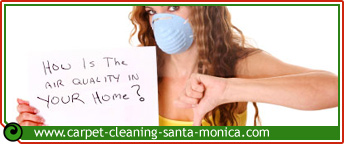 Indicators if Air Duct Cleaning Needed
There are certain external indicators that might alert you to the need to investigate whether or not you need air duct cleaning.
Increased illness
Frequent respiratory distress
Recent construction
Unpleasant odors
Rodent infestation
Dirty air vents and grills
Poorly functioning HVAC (heating ventilation and air conditioning) system
*These symptoms may indicate a medical condition and you should consult a physician write away
If you notice more than two of these indicators, call us to schedule an explorative inspection.
Air Duct Cleaning Inspection
During the inspection, an air duct cleaning specialist will use a small camera mounted on wheels to investigate the very depths of your duct work, looking for signs excessive dust, debris, signs of animal or insect contamination are present. If indicated, the next step is preparing a formal, all inclusive estimate and setting up a cleaning appointment. At this time, the Sunbird Cleaning Services representative will discuss additional treatments that often go hand in hand with air duct cleaning, such as changing the air filter of your HVAC system, or the addition of sealers, disinfectants and room deodorizers. Take your time in making a decision - Our cleaning crew always carries these products with them and you can always decide to add them later on.
Please note that dust mites are not on the list of indicators, as there is no research to back claims that dust mites favor the climate found in air ducts.
Air duct cleaning is fairly straight forward, but requires specialized equipment, knowledge and experience. Every one of our member of Sunbird Cleaning Services's undergoes formal instruction - and an apprenticeship - before our staff are allowed to lead an air duct cleaning crew or perform any air duct cleaning services without senior supervision.
Customer Service
On cleaning day, Sunbird Cleaning Services courteous, friendly crew brings along everything they need, from protective coverings for your furniture and carpets to cleaning equipment and products and spare parts. The cleaners access the ducts via air vents. We use a combination of equipment and methods to first loosen any dirt, dust and debris, then flush it out of the duct work. One method utilizes negative air flow and powerful compressors to force the dirt out of the ducts into a holding receptacle. The other method utilizes duct cleaning vacuum heads attached to telescopic vacuum hoses. All visible parts of the HVAC system, including coils, registers, grills and vents are thoroughly cleaned.
Do you need air duct cleaning? Our experts will be happy to tell you the truth. Call Sunbird Cleaning Services today at 310-593-4179 for a free consultation.