Our water damage restoration dept. hopes you never need its service. But accidents and acts of nature happen, and millions of people around the world are affected by water damage each year. If you find yourself facing the possibility of loss of property and/or possession due to water damage, count yourself lucky because you have Sunbird Cleaning Services nearby.
Health Problems
The causes of water damage are numerous, and each has a related possible risk involved. Water damage due to sewage problems (toilet or sewage system overflow, for example) contains biological waste materials and can pose serious health problems if not dealt with immediately. Water damage caused by flooding as a result of a natural disaster can also introduce a wide variety of debris into the picture. A sink or tub overflow, or even a washing machine overflow, may not pose an immediate health threat, but if left unattended or if all you've done is remove the water, lingering moisture in floors, carpets and walls can escalate to mold and mildew.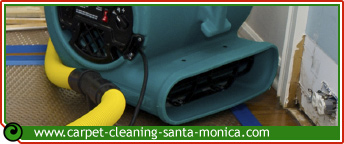 Sunbird Cleaning Services is well equipped to deal with all types of water damage. Their top priority is drying out your home and your belongings in a safe, healthy way.
Water Damage Restoration Process
Once the source of the water damage has been determined and stopped up, we get to the business of removing water and drying walls, floors, ceilings, furniture, upholstery and carpets. Our certified water damage technicians use only the latest in disaster control equipment, and keep it in top shape, ready to go as needed. Truck mounted extraction equipment, for example, is used to remove water and moisture trapped in carpets, rugs and upholstered furniture. We also bring along extra supplies, like carpet padding and sanitation treatments, in case they are needed.
Moisture, Mold and Mildew
In addition to removing all visible signs of water, our water damage restoration team uses humidity meters to locate hidden moisture, trapped in walls, floors, furniture and cabinets. This is critical - if too much moisture is left in the structural elements of a building, rot and mold can occur. In addition, to accelerate drying in cold or humid climates, we will bring in industrial dehumidifiers and other air blowers.
In most cases, Sunbird Cleaning Services can be on site within less than two hours of a distress call. An experienced representative will be assigned to your project, and will be available to answer your questions or interface with your insurance, as required.
Don't wait another moment. Call Sunbird Cleaning Services today at 310-593-4179.